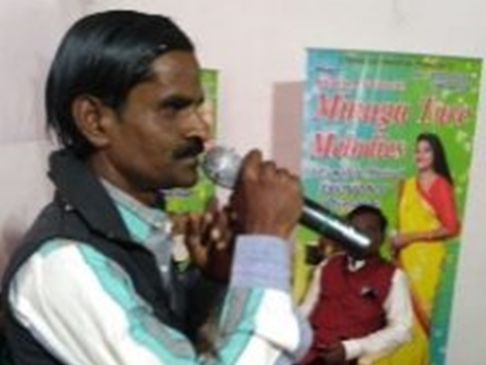 Name :SaleemNasi
Date of birth: 15 August 1984
Father: Husmna sab
Mother :Jilikhabi
Born on 15th August 1984 SaleemNasi was hale and hearty. In 1997 when he was 14year old due to chronic neurological condition he lost his eye sight . He studied till 7th standard after which he could not continue because of the blindness.
Intervention:
Cbr workers of Sevasangama identified Saleem when he was at home doing nothing. We motivated him to join the DPO. During the DPO meeting we observed him as an active member and identified his talent for singing. We encouraged him to join different programmes for singing through which he could earn a little. Later through his guide Mr. Naim he joined MINUGU TAARE melodies orchestra group.
Result:
Saleem now is very active and performs programs during various occasions like Marriage, Cradling House warming ceremonies etc.
An active member of DPO who works as secretary of the VDPO-Shri SharanaBasaveshwara
Solves problems like corruption in the government school regarding school fee
Through the DPO readmitted a child with disability back to the school
Goes to the government offices, schools and other public places without fear and inhibition
Mr. Saleem is happy and is grateful to CBRProgram for empowering him toward economic independence.